Sarasota University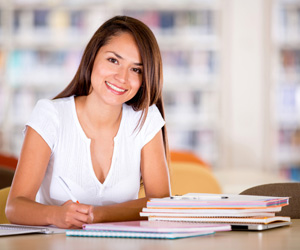 The University was established in 2012 to provide quality educational experiences for modern adult students. The emphasis of the university was to create a learner-centered, caring community distinguished by rigor, relevance, and civility, and enhanced by a focus on Positive Psychology and a Strengths-Based approach to education. The result is a modern university incorporating "Best Practices" in adult learning through use of internet-based instructional tools and resources.
Sarasota University is a private, non-profit University in Sarasota, Florida. Built on a foundation of Strengths-Based learning, Sarasota offers graduate degrees in Montessori Leadership and Montessori Education.
Accreditation and Licensing
Sarasota University is accredited by the Distance Education Accrediting Commission (DEAC). The Distance Education Accrediting Commission is listed by the U.S. Department of Education as a recognized accrediting agency.  In addition, the Distance Education Accrediting Commission is recognized by the Council for Higher Education Accreditation (CHEA).
Sarasota University is licensed by the Commission for Independent Education, Florida Department of Education, license #4879. Additional information regarding this institution may be obtained by contacting the Commission at 325 West Gaines Street, Suite 1414, Tallahassee, FL 32399-0400, toll-free telephone number (888) 224-6684.
Program Format
Academic programs are offered online, and in a blended format, using a variety of leading internet-based technologies and student-focused, on-ground classroom experiences. Students complete much of their coursework online utilizing the University's course delivery system to study and download course content, submit assignments, complete group projects, participate in class discussions, and interact with their professors and classmates.
Mission Statement
Our mission is to make a difference in people's lives through strengths-based education via distance learning.
Vision and Goals
The vision and goals of the university encompass a dedication to an advanced and thoughtful higher-education, where students learn to build on their strengths for success in their careers and ultimately a positive fulfillment in life.
View Masters Programs
2020-2021 Academic Catalog