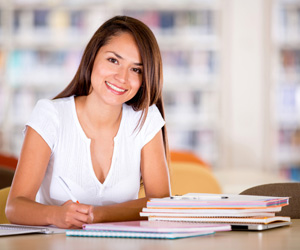 Sarasota University was established in 2012 to provide quality educational experiences for adult learners. The goal of the founders was to create a Montessori-inspired, learner-centered, caring community distinguished by rigor, relevance, and civility. The program is infused with a focus on Positive Psychology and a Strengths-Based approach to education. The result is a contemporary university incorporating "Best Practices" in adult learning through use of online instructional tools and resources.
Sarasota University is a private, non-profit University in Sarasota, Florida. Built on a foundation of Montessori Philosophy and Strengths-Based learning, SU offers graduate degrees in Montessori Leadership and Montessori Education. A Bachelor's completion program is set to launch in January 2024!
Licensing
Sarasota University is licensed by the Commission for Independent Education, Florida Department of Education, license #4879. Additional information regarding this institution may be obtained by contacting the Commission at 325 West Gaines Street, Suite 1414, Tallahassee, FL 32399-0400, toll-free telephone number (888) 224-6684.
Sarasota University is an Applicant in Good Standing for its Master of Arts in Montessori Education and Master of Arts in Montessori Leadership programs with the Montessori Accreditation Council for Teacher Education (MACTE). Applicant in Good Standing status in no way determines the outcome of the accreditation decisions by MACTE.
Program Format
Academic programs are offered through digital formats integrating online technologies and student-centered, learning experiences. Students complete their coursework online utilizing the University's course delivery system to study and download course content, submit assignments, complete projects, participate in class discussions, and interact with their professors and classmates.
Mission Statement
Our mission is to make a difference in people's lives through strengths-based education via distance learning.
Vision and Goals
The vision and goals of the university encompass a dedication to an advanced and thoughtful higher-education, where students learn to build on their strengths for success in their careers and ultimately a positive fulfillment in life.
Vision
Sarasota University will be known as a high performance institution of higher education built on individual talents, where students develop the skills and knowledge as well as display the ethical standards valued by society.
An academic community where everyone is responsible for creating a positive environment in which competence, caring, and a passion for learning and for using that learning to improve the lives of others is valued.
A rigorous, relevant, realistic, and affordable education that is technologically innovative, yet responsive to the life demands of our students.
An active community of learners where engagement in thoughtful analysis and intellectual honesty are the norm, and where the tools of critical thinking result in reflective practice.
Goals
On a foundation of sustainability, Sarasota University students will…
1. Obtain focused and comprehensive knowledge in a specific field through a blend of online and campus-based experiences in a learner-centered, caring community committed to their high academic achievement.
2. Participate in a challenging curriculum of practical as well as theoretical knowledge and understanding that facilitates the development of wisdom and the social consciousness to sustain our complex and diverse civilization.
3. Be prepared to use creative critical thinking skills and decision-making as well as solutions-oriented problem-solving skills to contribute to their professions.
4. Use Positive Psychology, and a Strengths-Based approach to increase their personal and professional capabilities.