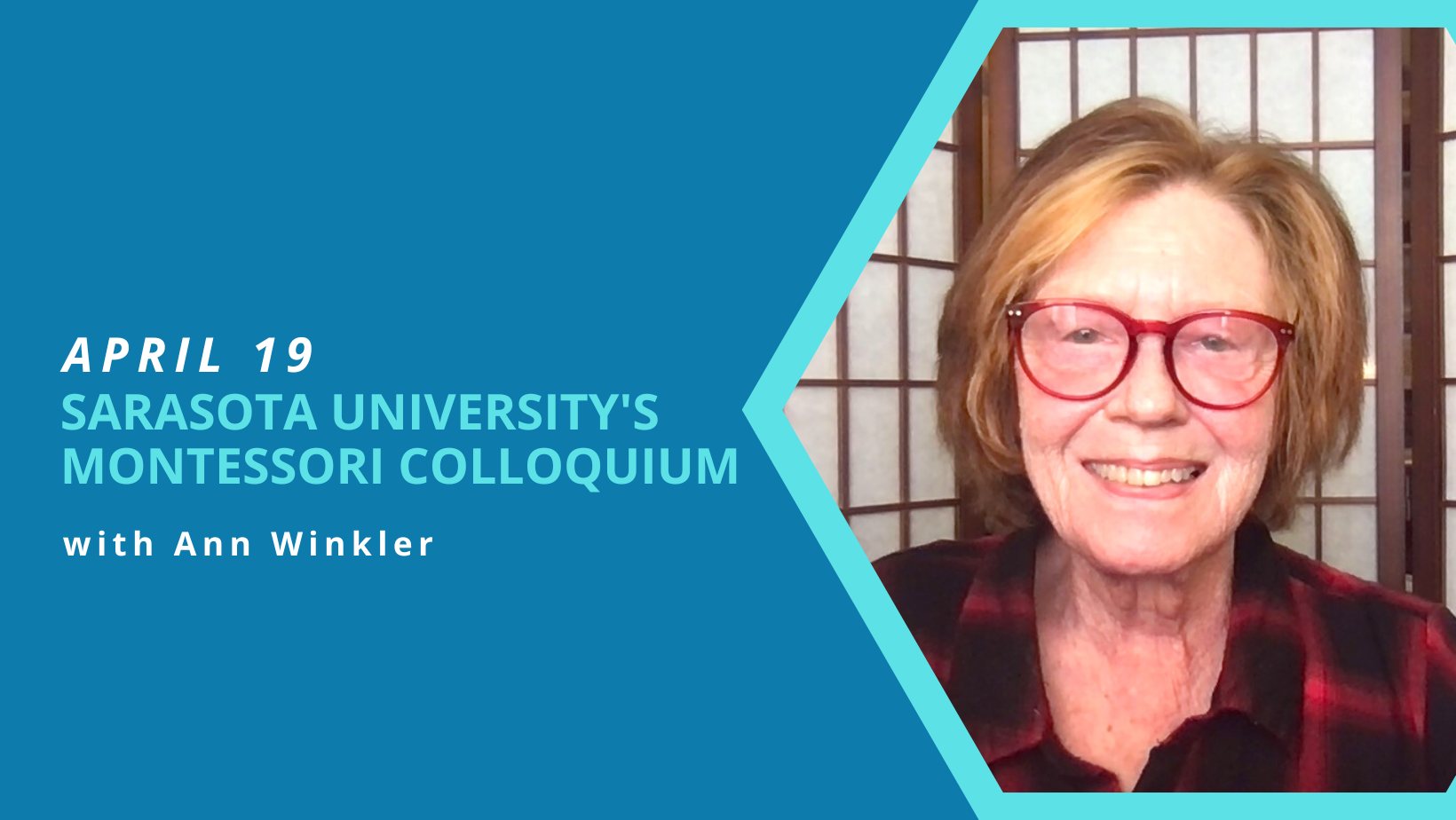 Join Ann Winkler on Wednesday, 4/19 at 7pm ET for a discussion of the role of Cosmic Education in the Montessori elementary classroom. We will examine how and why Cosmic Education is the foundation of the elementary curriculum. We'll focus on the chart of interdependencies and the relationships and connections that are evident within it. We can see how these relationships can lead us to plan creative impressionistic lessons that meet the needs of our learners. Projects, collaborative learning and unit study development will be part of the discussion.
There is no fee to attend this event. Please register in advance for this meeting:
https://us02web.zoom.us/meeting/register/tZUqcOmuqzksHtX-JeuDHy8o9xMCmnij4GjD
After registering, you will receive a confirmation email containing information about joining the meeting.
About Ann Winkler
Ann has worked in Montessori education for over forty years. She began the journey when her children enrolled at the Barrie School in Maryland and she became the Registered Nurse there.
Ann has been the director and developer of CGMS Elementary since inception and has been a residential instructor at every residency since 2009.  As the owner of Beach Park School in Tampa, Florida, Ann taught the EL 2 (9-12) level, and continues now as Director of Education at the school. Ann holds a Montessori credential in Primary (3–6) and Elementary (6-12) through AMS.  She has an R.N. degree, a Bachelor of Arts degree, and a Masters in Education.
Ann enjoys making Montessori materials and books in her spare time.