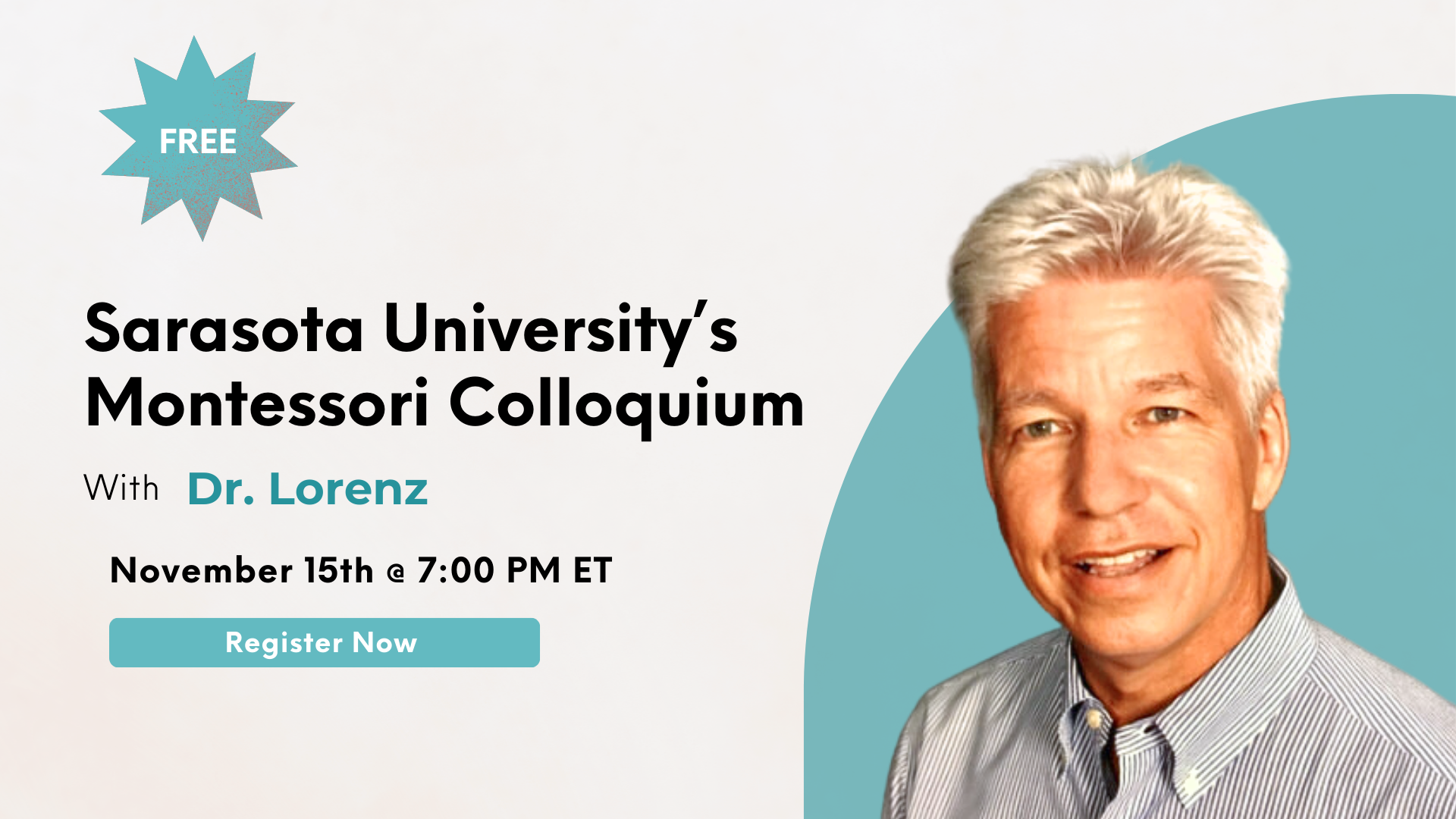 We are thrilled to announce that on November 15th, at 7 p.m. ET, Dr. Lorenz, a tenured professor of education studies and educator in human development and early education, will be honoring the life and legacy of Dr. Maria Montessori at this month's colloquium. As Dr. Lorenz prepares to delve into the profound impact of Dr. Montessori's innovative methods we invite you to join us for an enlightening and engaging exploration of Dr. Maria Montessori's remarkable journey and influence on the world of education.
Please register in advance for this meeting, and feel free to share the registration link with your friends and colleagues:
https://zoom.us/meeting/register/tJ0tduqgqDIqHdBKhZDbWq9RRWXCGNZyZlL0
After registering, you will receive a confirmation email containing information about joining the meeting.
About Dr. Lorenz
Dr. Norman Lorenz is a tenured Professor of Education Studies, teaches Human Development and early education, and is a faculty cohort member of the First Year Seminar for freshman college student success at Sacramento City College in Sacramento, CA. With over 40 years of education and experience within school systems, including 26 years of direct service in Montessori primary and elementary education, the direction of a postsecondary Montessori teacher education accredited institution, and a combined part-time and full-time faculty dedication of 25 years with the California community college system incorporating Montessori into higher education pedagogy for student success, Dr. Lorenz brings a sense of expertise, leadership, and commitment to the Montessori education world.