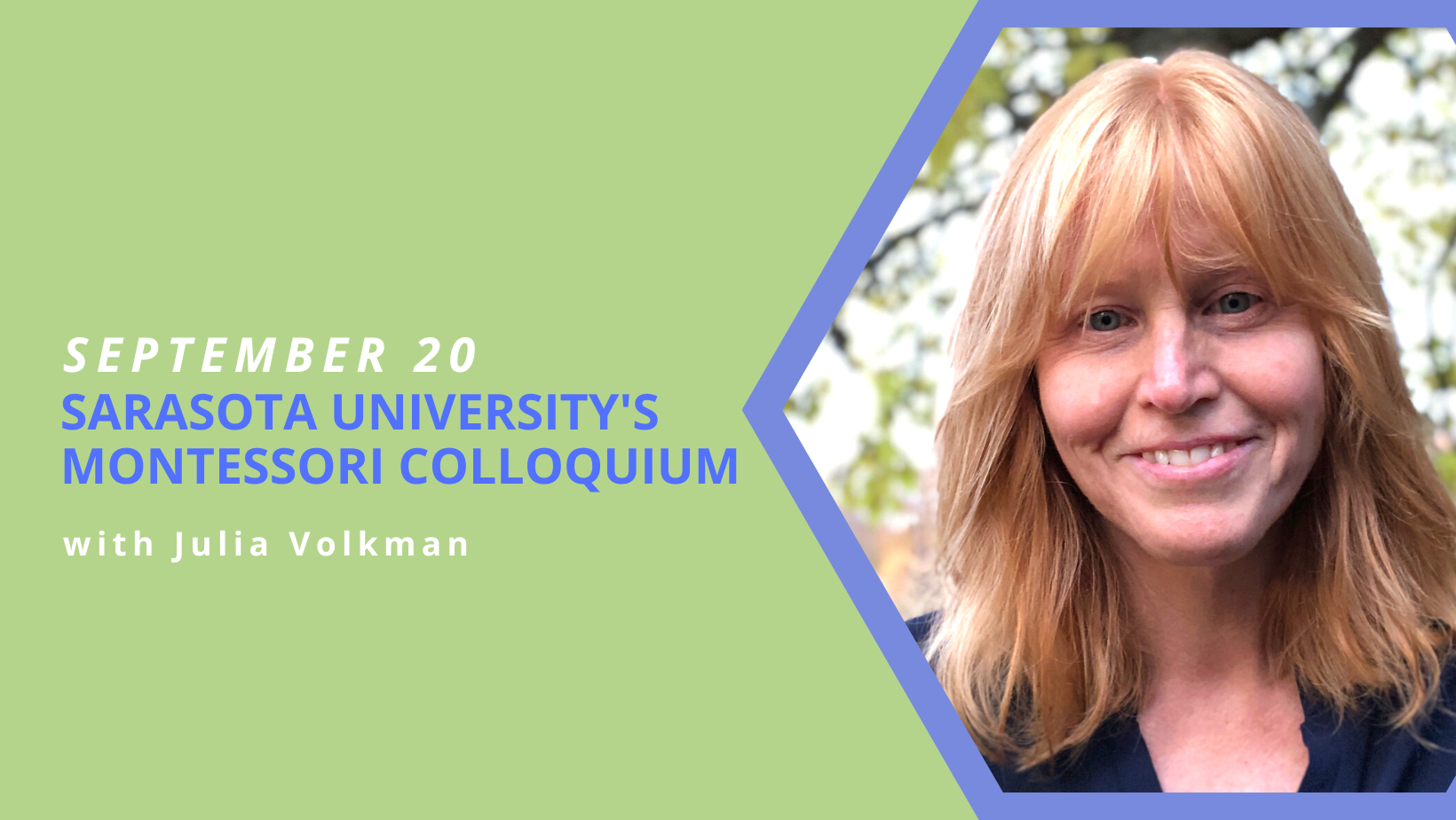 The Neuroscience of Learning in Montessori
Is the Montessori approach aligned with the teachings of neuroscience? How can we use the teachings of neuroscience and Montessori to make learning inherently enjoyable and accessible for all our students? This interactive, lively session will connect educational practice with the science behind plasticity, dynamic development of skill, stress, emotions, and more. This information is applicable to lifelong brain health as well as learning.
There is no fee to attend this event. Please register in advance for this meeting:
https://zoom.us/meeting/register/tJ0tduqgqDIqHdBKhZDbWq9RRWXCGNZyZlL0#/registration
After registering, you will receive a confirmation email containing information about joining the meeting.
About Julia Volkman
Julia Volkman has been teaching children and mentoring teachers in private and public schools since 1997. She is a Faculty Member of the Brain Health Initiative (a joint initiative with Massachusetts General Hospital), guest lecturer for Harvard University's Neuroscience of Learning course, a Montessori teacher mentor, and the founder and president of the educational project Maitri Learning. She has worked as a primary consultant for the National Center for Montessori in the Public Sector (NCMPS), a columnist for the Public School Montessorian (now Montessori Public), and as the teacher's representative on the Advisory Panel for the Annenberg Foundation's course Neuroscience & the Classroom (developed in conjunction with the Harvard-Smithsonian Center for Astrophysics). Ms. Volkman earned her AMI 3 to 6+ diploma from the Montreal Montessori Training Centre (a bilingual program) and her Master's degree from Harvard University. Her graduate research on early literacy  (the Montessori movable alphabet) earned her the Dean's prize for outstanding thesis. Her work focuses on transforming education into a transdisciplinary, scientific pedagogy grounded in mind, brain, and education (aka, Montessori education).  Ms. Volkman is the mother of two (one by birth and one by adoption) and married to a biochemist/MBA. She enjoys kayaking, hiking, yoga, meditation, singing, and conversation at the dinner table.